Annual Dance Photography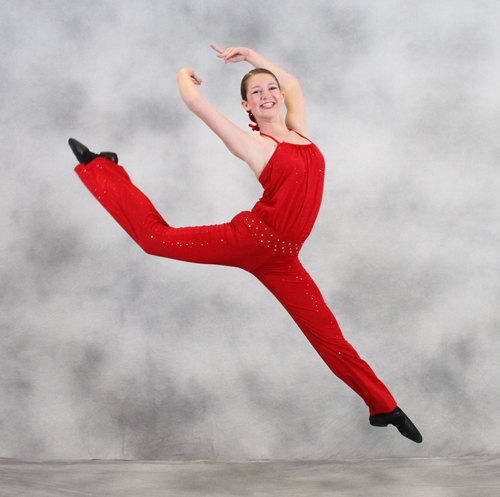 Detailed Information
  Thank you for your interest in our dance photography services. Below is some additional information about our services.
Backdrops
We have multiple backdrops and sizes with various colors available. All are high quality muslin that covers the back and floor. At a photo session we use a one backdrop setup that works great for individual and class portraits. Every dance space is different and the information below gives general sizes and space needs which can be adjusted to meet your studio's needs.
Sizes:
10ft wide x 10ft high x 10ft long (on floor from stand) (can be adjusted to shorter in height for ceiling height) - Fits 1-4 dancers comfortably. Space needed for use 11ft x15 ft room for full size.
20+ft wide x 10ft high x 10ft long (on floor from stand) (can be adjusted to shorter in height for ceiling height) – Fits 5-20+/- dancers comfortably. Space needed 26ft x 15ft, however; this can be adjusted for smaller sizes.
Props
We have a custom prop shop. Let us know if you have something special in mind. (Click to see some examples)
Lighting
We use a two light setup to bring a three dimensional quality to our photographs. All photographs have minimal shadows with this setup. We also now have a wireless lighting setup.
Camera
All photographs are taken digitally with at 18 megapixel camera. This megapixel can produce a beautiful high quality image that can even be used for posters size prints.
To always be prepared, we also have a 10.1 backup camera if an unforeseen technical problem arises.
Benefit Options: (Special requests, just let us know)
We offer various benefits which include a generous commission percentage on prints. We also offer a free CD of web quality images to be used by you for promotional purposes (schools must have a photography release in their registration form to receive the free CD), a deep discount off prints to be used for display by the studio, or CD of full-size class prints a release to print your own class prints at your local lab. We can even create a custom poster for your school. We even offer a discount off prints for studio teachers that may have their children in dance.
Color Correction and Editing:

All images are color checked and individually inspected before galleries are published. Sorry but due to the volume of images we handle during our rush season (April – June) we do not offer cosmetic editing or image imposing to proofs. In rare cases, if such a request is made and authorized by the school and photographer, a standard per hour rate will be charged to the school for editing.
Online Proofs:
All proofs are viewed online via a secured password protected website. Each school receives a personal password for their proofs. Proofs are divided into classes to allow easier viewing. Proofs are available to view approx. 7 days after a photo session and are available for viewing and ordering for 60 days after posting.
Online Ordering:
All orders are placed online via a secured password protected website and processed by our online lab. Print orders are processed in approx 2-3 days (products take approx. 2-5 days) and are shipped directly to the customer's home.
Volume Discount or Package Prints:
We now offer a volume discount or print packages. You know your parents and dancers best and we allow you to choose between having us offer volume discounts or package prints.
Special Orders:
For those who do not want to order online, which can be for various reasons, we offer a special order option. This option is done through us via mail or email. We apologize but due to a desire to maintain our records, provide premium customer service, and accuracy, we do not accept phone orders. However, we are more than happy to discuss orders via phone. A small fee paid by the customer does apply for special orders to supplement costs. Special orders are not included in commission percentage.
Shipping:
Various shipping orders are available and chosen by the customer when they place an order. All orders are shipped to the customer directly.
Money Back Guarantee:
Our lab offers a 30 money back guarantee on all orders.

Questions/Comments, please email us at mmpdancephotography@yahoo.com
(c) 2011 Memories in the Making Photography